 CAREER
We are in constant need of a great team member, SO FEEL FREE TO DROP IN YOUR CV
Our team consist of great members whose in general has similar personal characters:
An energetic, pro-active, and fun person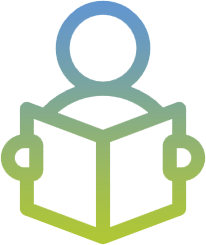 Fast learner with passions toward web/online industries

Continuously keep up with the latest web trends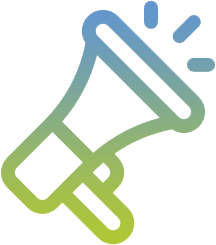 Active in online social media such as Facebook and Twitter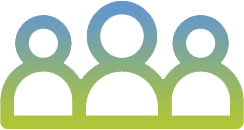 A team player with good communication skill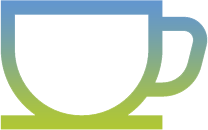 Coffee addict
SEE AVAILABLE VACANCY

Job Position Available
ACCOUNT EXECUTIVE
Qualification :
Min 1 years of experience in account handling
Has a network of company / customer contacts in various industries
Familiar with Jakarta area and its surroundings
Have a pleasant personality, thirst for achievement, like to socialize, have a passion for service, smartly hardworking, high self-confidence, mature & have a passion for learning and are tenacious
Good knowledge of MS Office suite, Google suite, and/or other administrative software.
Background and experience working in the field of Digital Marketing or Creative Agency is a plus.
Job Description
Maintain good relations with existing clients
Handle, manage, and administer incoming requests from existing clients, and create necessary report
Meeting and liaising with clients to cross-sale/upsell our services and discuss and identify their needs
Coordinate with internal teams to respond to client's incoming request
Provide activity reports to supervisor regularly
Support the creative and sales process
Apply Now
BACKEND DEVELOPER
Qualification :
Max. 28 years old, Male/Female
S1 graduate from reputable university, majoring in Informatic Engineering, Computer Science, or any related major
D3 or Bootcamp graduate with strong experience and logical thinking are welcome
Generally have a positive attitude, high curiousity, learning spirit, and great team player
Strong problem solving and communication skills, both verbal and written. Ability to work independently or with a group
Fluency or understanding of programming languages, such as C#, Java, or PHP (Go lang and Python would be plus point)
Strong understanding of the web development cycle, programming techniques and tools.
Knowledge of version control systems such as Git or BitBucket, branching mechanism, pull request
Have experience of using some RDBMS especially MySQL and PostgreSQL Experience with creating REST API
Job Description
Become part of a team to develop website / web application
Support other division on generally creating / maintaining high performance digital asset
Please submit your CV and join our fast pace team on handling high performance digital asset
Apply Now
PROJECT MANAGER
Qualification :
Bachelor's degree in Management, Computer Science, Marketing, Communication, or other related majors
Familiar with both Agile and Waterfall methodology
Have experience in working in Digital marketing or creative agency
Tech savvy with high interest in Digital Marketing.
Strong minded with great communication and project management skills
Organized person with eyes for detail
Have a background as system and/or business analyst is a plus


Job Description
Understanding the requirement of the digital project
Work together with Production Head to create project plan, resources, and timeline.
Identify project critical path and potential issues that might affect the project timeline and budget.
Managing resource and client communication of digital project on daily bases, to ensure the project timeline and requirements are met
Initiate internal and external coordination meeting to make sure no requirement gap on any stage of the project
Lead the quality assurance and UAT process
Generate project documentation as required by the project
Constantly develops knowledge & expertise in project management and digital marketing field.
Apply Now
WORDPRESS PROGRAMMER
Qualification :
Min 2-3 years of professional experience in developing and expert about knowledge WordPress/WooCommerce (Plugin and Themes / Customize Core)
Strong logic and problem solving, with good communication skill Expert in Wordpress and its plugins, i.e slider, custom fields, multi language, security, elementor, etc
Good understanding of PHP, MySQL, HTML, CSS, and javascript
Good understanding of Java and Phyton is a plus
Proficient in Git and versioning for team collaboration work.
You have passion in learning, improving and contributing to projects with a strong sense of ownership.
Generally have a positive attitude, high curiousity, learning spirit, and great team player


Job Description
Create and maintain the integrity of Wordpress responsive website (Desktop & Mobile) for clients
Push the Wordpress boundaries to achieve top notch design and functionality
Daily workload includes content updates, image manipulation, plugin installation, performance check, on-page SEO, adjustments and troubleshooting.
Ability to troubleshoot and solve problem independently with minimum supervision
Research and remain informed of new technologies and development tools.
Apply Now
MOBILE DEVELOPER (IOS & ANDROID)
Qualification :
Having professional experience in mobile software development (having a published mobile app ready to use is a plus).
Good knowledge in Android or iOS development platform
Having software development experiences with Agile, Lean, and Continuous Delivery best practices.
For Mobile Dev (iOS): have solid knowledge in building mobile app using Objective C/Swift. Proved by several projects being done.
For Mobile Dev (Android): have solid knowledge in building mobile app using android development tool, e.g. android studio, etc. Proved by several projects being done.


Job Description
Design and implement new features for client apps.
Optimize applications that maximize speed and scale.
Able to write well-designed, efficient code that meet the relevant security standards.
Build custom native user interfaces using the latest Android / iOS standards and techniques.
Initiate internal and external coordination meeting to make sure no requirement gap on any stage of the project
Participate in: software requirements analysis, collaborative design and code review, and test plan creation.
Optimize UI and application code for efficiency, reuse-able, and performance.
Ensure designs are in compliance with specifications
Debug and develop root cause analysis.
Apply Now
UI/UX DESIGNER
Qualification :
Good communication skills
Work with System Analyst, Account Team, and/or Project Manager to gather and evaluate user requirements.
Illustrate design ideas using site maps, process flows, and mockup design
Create highly engaging high-fidelity prototype design for responsive websites and mobile apps based on the pre-approved design ideas
Present the design and prototype to internal teams, and support the Project Manager/Account Team for client presentation
Support the development process by providing graphic user interface elements, like menus, tabs, and widgets


Job Description
1-3 years of experience as UI/UX Designer, website, and/or mobile app
Degree in Design, Multimedia, or Computer science
Proven record of UI/UX design with strong portfolios
Familiar with Figma or other wireframing tools
Familiar with Adobe Photoshop or other design tools
Critical thinking mindset with attention to details
Apply Now
Ready to talk?
We're ready to help
Pesan terkirim!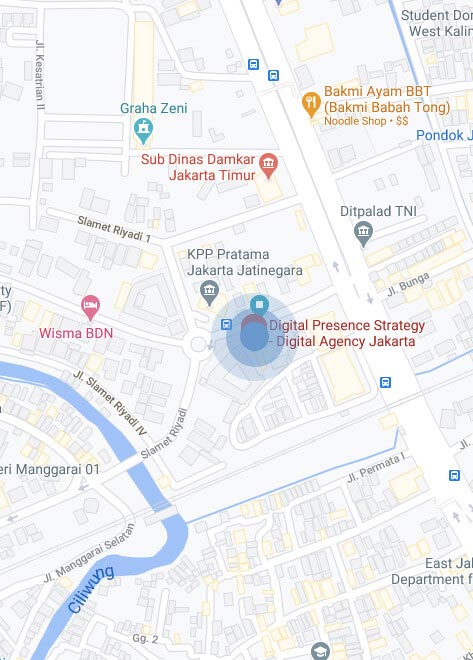 Get in Touch
Looking to talk to us directly, or planning an office visit?
Address
PT. DIGI PORTA SEMESTA
Gd. Titan lt.3,
Jl. Slamet Riyadi no.7
Jakarta 13150 - Indonesia
Have a question ?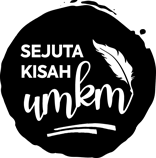 Read our story